Bar-Strength
We're serious about cocktails. These aren't your ordinary tinnies — they're full-strength classics, made with best of the best craft spirits. Perfect every time.
Ready to go
Premixed, as handy as a can of beer, as ready to go as you are. No need to splash big on spirits. Grab it on the way to the party. Get it to your door.
B CORP
We're committed to being the change we seek. B Corp certification places us amongst a global community working towards a more inclusive, equitable and regenerative economy.
WE'RE HERE FOR COCKTAILS, COMPANY AND CONVERSATION
Its not often you find a pre-packaged cocktail that actually tastes as good as if it was mixed in front of you in a bar, but Moth has a range of delicious canned cocktails.
"'Errr…. I just wish someone had told me about MOTH drinks sooner! It certainly would have saved me faffing around with loads of ingredients and complicated steps"
"They really do taste like you are in an expensive bar."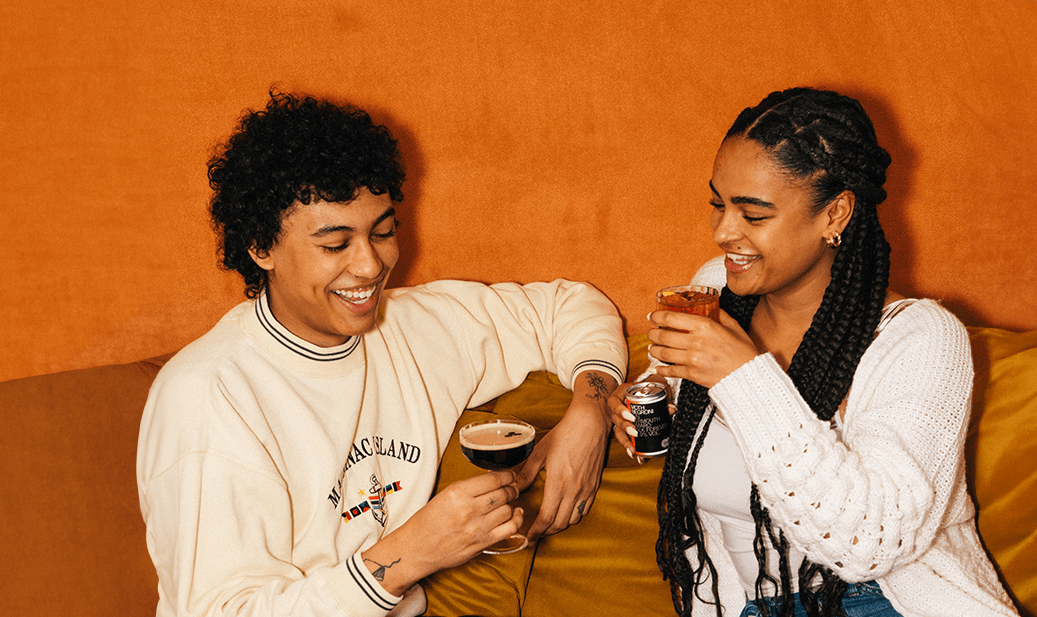 Never ever thought I would like drinking a cocktail from a can, but these are so damn good I won't be buying any other brands. Just like the ones made by a bartender - and all at a very good price.
Arthur S - 11/09/2023
Took a Moth taster pack to a Christmas gathering with old friends. What a hit! Everyone loved choosing what they wanted to try next and each and every tin was thoroughly enjoyed. Moth, thank you! I'm a fan!
Laura E - 13/12/2022
I know what I am getting certain people for Christmas, a box of Moth cocktails, as well as one for myself!
Brenda B - 22/09/2023
Find a MOTH
MOTHs can be anywhere. They're often seen at Waitrose, Tesco and Sainsbury's. And you can order an eclipse of MOTHs online, too.